Jiulongshan Intelligent Science and Technology Park and the core area of Guangming Science City have been included into the city's key areas for development.
In addition, Pinghu Finance and Modern Service Industry Base and Banxuegang Science and Technology Park will be integrated and become the support for a world-class enterprise cluster engaging in the electronic information industry.
With the new adjustment, the number of key areas for development will be brought up to 18, according to the city's key area development and construction headquarters.
The core area of Guangming Science City covers 26.66 square kilometers. It includes Guangming CBD, a comprehensive high-quality public service area, and an area for large scale science and research facilities, research institutes and higher learning institutions.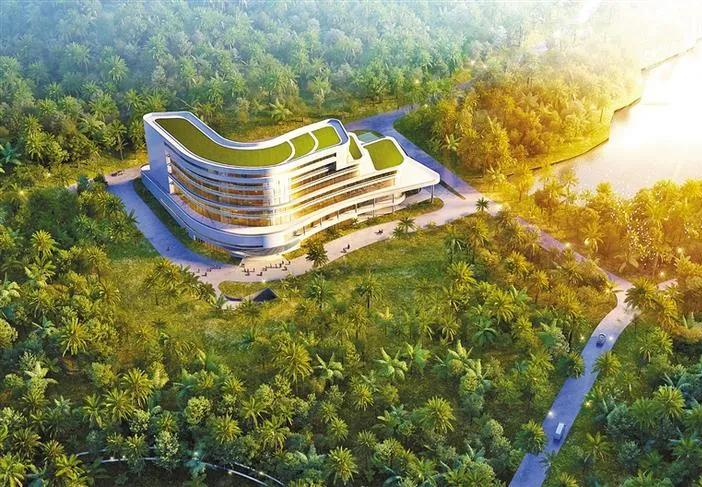 A computer-generated image of a scientific research and development facility at the core area of Guangming Science City. Photos from DT News
The Jiulongshan Intelligent Science and Technology Park in Longhua District will feature innovation, intelligent manufacturing and ecology. The area will construct a digital economy industrial system backboned by AI, 5G and industrial Internet. The Jiulongshan Intelligent Science and Technology Park, along with Guangming Science City, will be an important part of the Bay Area International Innovation Center and Comprehensive National Science Center. It will be a new regional growth point in the center of the Shenzhen-Dongguan area, an "elevated area" of intelligent manufacturing on the east side of the Guangdong-Hong Kong and Macao Greater Bay Area.
The Banxuegang Science and Technology Town in Bantian, Longgang District, after upgrading, will focus on six key industries, namely IC, cloud and computing, communications, intelligent terminals, AI and intelligent vehicles. The area, along with Universiade New Town, will be two core areas driving the development of Longgang. The Universiade New Town was recently upgraded to be a benchmark for Shenzhen and Hong Kong innovation development, the center of international cooperation in higher learning, international culture and sports exchange center and regional comprehensive center in city's eastern area.
Before the end of 2019, there were a total of 740 projects under construction in the areas for key development. The fixed investments in the areas took up 40 percent of the city's total, and were sevenfold the amount in 2014 when key areas for development were outlined for the first time.