The Fenghuangcheng area in Guangming District, as a pioneering site for sponge city construction, helped ensure Shenzhen rank first among the second batch of pilot sponge cities in China at a recent assessment event of the cities.

Since April 2016, Guangming District has been exploring the construction of a sponge city in the Fenghuangcheng area and has developed a model of sponge city construction for the rest of the nation.
1. An overview of Fenghuangcheng
1. An overview of Fenghuangcheng
The Fenghuangcheng area is located in the southeast part of Guangming District and covers an area of 24.6 square kilometers, with the Dongkeng and Ejing branches of Maozhou River running through it.

As the Fenghuagncheng area is a less developed area in Shenzhen, its water infrastructure remains weak. With six urban villages and 64 old industrial areas scattered across the area, problems such as water pollution and waterlogging are serious concerns.

Meanwhile, the ongoing construction of Guangming Science City is bringing added pressure to ecological protection.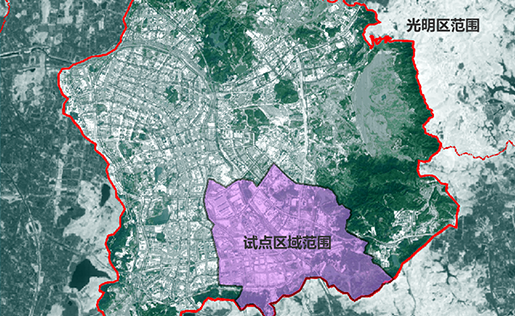 2. Sponge city construction in Fenghuangcheng
2. Sponge city construction in Fenghuangcheng
The sponge city construction in the Fenghuangcheng area follows a series of guidelines.

To protect the ecological environment in the area, the district has set up basic ecological control lines around certain areas of land and water and has demolished illegal buildings in the area.

In addition, the water infrastructure in the area has been improved with better water pollution treatment, the construction of a rainwater and sewage diversion pipeline network, better sewage treatment in urban villages and industrial areas and the construction of water treatment facilities.

Meanwhile, indexes concerning sponge city construction are considered and listed in the approval and review of each construction project.

Under the guidelines, ecological problems such as waterlogging, water pollution and heat island effect in the area have been greatly reduced.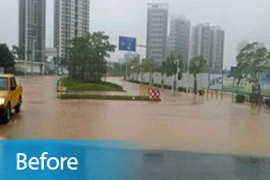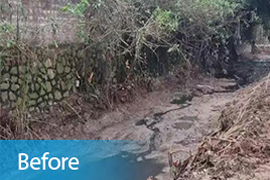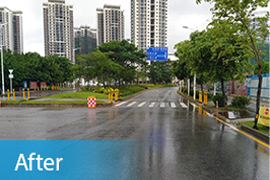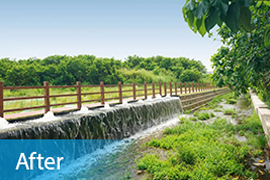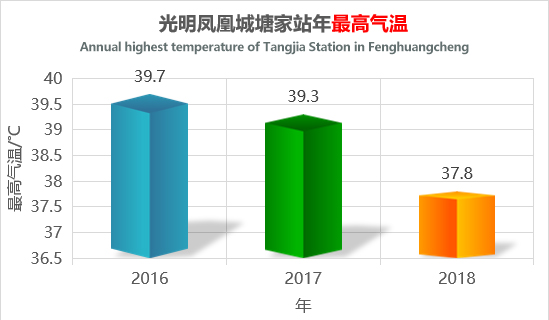 heat island effect has been alliviated
3. Guangming mode of sponge city construction
3. Guangming mode of sponge city construction